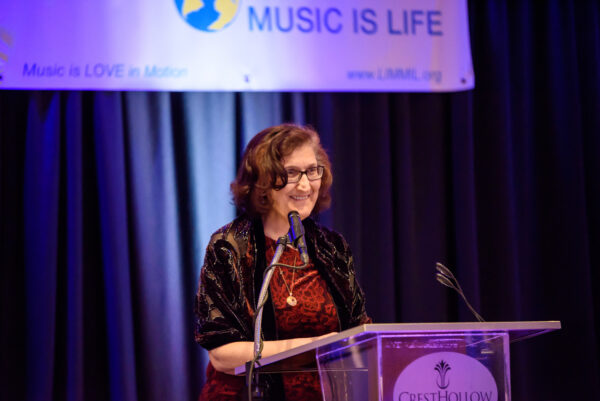 FOUNDER
Nevart Zeronian was born in Bulgaria where she received her Bachelor's Degree in Piano Performance at the Bulgarian National Conservatory in Sofia, Bulgaria (1981). In 1988 Nevart came to the United States and studied at the University of Central Arkansas where she received her Master's Degree (1994).
From 1981 to the present, Nevart has been a pianist, opera singer, organist and, most importantly, piano teacher. Nevart has performed as a solo pianist with the Varna Symphony Orchestra and the Orchestra of the Bulgarian National Conservatory in Sofia, Bulgaria. Nevart participated in recitals with Violinist Azaduhi Anmahian in New York City and Varna, Bulgaria in August, 2001. She has also participated in Chamber Music Recitals with flutist Patricia Michael and voice recitals with tenor Alexandro Olmedo in the New York Metropolitan area.
Nevart has been a piano teacher at Frank & Camille's Fine Pianos in Melville, New York since 1994 where she has been teaching private and group lessons. Currently she teaches Piano at Faust Harrison Piano Store in Melville NY. Her students have been winners of several piano competitions, including the Young Artists Concert Festival, and have performed at Carnegie Hall, Bruno Walter Auditorium at Lincoln Center and Symphony Space. Six of Nevart's students have been accepted into the Manhattan School of Music. Nevart's passion for teaching has been the moving force in her commitment to forming Life is Music, Music is Life.
Nevart is also on the faculty as a pianist at the Armenian Day School and as a singer and main organist at Holy Martyrs Armenian Church in Bayside, New York.
Maria Misko is an art director and co-owner of digho, located in Huntington Village. She has a BFA in Digital Arts and Design from LIU and an MFA in Art Administration with a minor in Restoration from FIT. Maria completed her entire minor in Venice, Italy, with first hand experience on world famous art. She has certification as a Color Specialist and is frequently asked to sit on seminar panels as the branding expert. Maria is a co-chair of the Huntington Membership Committee and is an active ambassador for the chamber. She runs digho PAURA, a local art club, for over 12 years. She is blessed with an awesome husband for 14 years and is a mother of 2.
Lesli Malle has a B.A. in violin performance from Mannes College of Music in New York City. She studied piano as a second instrument and currently teaches piano privately around the Huntington area. Lesli also received her Suzuki violin certification from The School for Strings in NYC with Louise Behrend. She is a certified NYSSMA adjudicator for violin. Lesli was the director of Frank and Camille's School of Music from 2004-2010.

We're proud to announce a new partner in our fundraising efforts. We've joined TD Bank's Affinity Membership Program, which provides our organization the opportunity to earn annual cash contributions. We're thrilled with the ease of participating in this program and that there is no cost to our organization or our members. For additional information, visit your local TD Bank Store.
Get in Touch. Get Involved.
217 Woodbury Rd #133
Woodbury, NY
11797
Financial statement available upon request.